Welcome to the
St Enoder Parish
genealogy


information pages.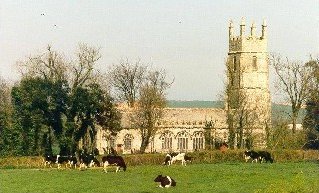 Photograph kindly supplied by Carol Booth
The data contained in these pages has been donated to the Cornwall Online Parish Clerk Project by a number of people with interests in the parish of St Enoder. The records shown are by no means complete, so any further contributions for the parish of St Enoder would be very much appreciated.
Thank you to the following people for their contributions to the baptism, marriage and burial transcriptions -

Narelle Smith, Carol Booth, Diane French, Quintin White, Ken Miller, B Slater, Dorothy Butterfield, B. Charles, Mike McCormick, Russell Smith, Lynn Watt, Colin Richardson, Eve Ferguson, S. Martin, David Hughes, Paul Brewer, Sue Boyland and Julia Mosman.
Many thanks to George Kent for permitting the inclusion of his Phillimores Marriage Transcriptions for St Enoder.
Please note that this website is a genealogy site and not connected in any way to St Enoder church, or the St Enoder Parish Council, whose official website can be found at

www.saintenoderparishcouncil.org.uk (copy and paste into a browser)
General Information links about the Parish
Please send any contributions of pictures or other data to me, Mark Jose.
I hold many other varied records, including the "Summercourt Through The Years" book
and tithe records, so it is well worth asking if you cannot find your St Enoder ancestor in
the records on this site.

Many thanks to all those people who allowed me to link to their pages

A special thanks to Sue Boyland,the previous St Enoder OPC,who was responsible for the collecting and transcribing of much of the data on these pages.
All transcriptions on this website are provided for personal research only. Commercial use is not permitted.


Visitors to the site
Web counter from www.digits.net/
Site last updated 1 February 2021 (dead link removed)



I am also the OPC for Newlyn East and Perranzabuloe parishes and have some

transcriptions online at
and